We help future entrepreneurs in the transition from idea to company, through a structered methodology.
From the validation of the idea, the market and the product, through the Business Model Canvas and the tools and methodologies for presentation and pitch.
pitch.Legal and commercial consultancy, strategic marketing, together with networking, prepare the Go To Market strategy and enable the search for Strategic Partners, Business Angels and Institutional Investors
INCUBATOR OF FUTURE COMPANIES
From idea to market
BP Cube is a MiSE Certified Incubator.
We offer services to support the birth and development of innovative startups, thanks to:
Dedicated structure with functional spaces for different activities.
Ultra-wideband Internet access, shared printers, meeting rooms.
Professionals with recognised expertise in business and innovation and a permanent technical and managerial advisory structure.
Collaborative relationships with universities, research centres, public institutions and financial partners. i
Idea, market and product validation
Business Model Canvas
Tools and methodologies for presentation and pitch
Networking activities
Market Analysis
Marketing Strategy
Go to Market
Digital Marketing and e-commerce
Protection of ideas and registration of trademarks and patents
Support for the creation of the Innovative Startup
Legal advice
Tax and administrative advice
Access to calls for tender for start-ups
CDP and Invitalia initiatives
Innovup circuit
Search for Strategic Partners and Business Angels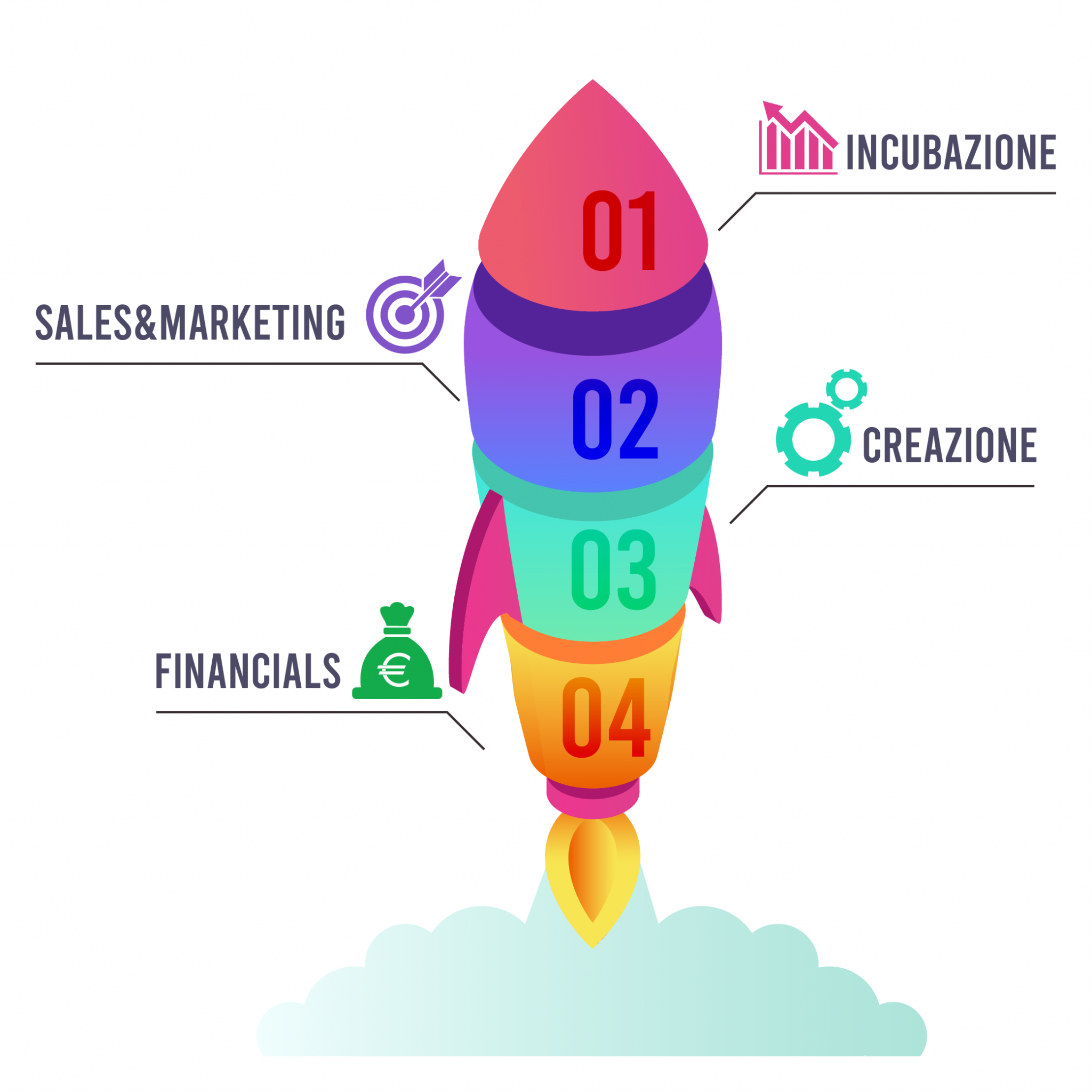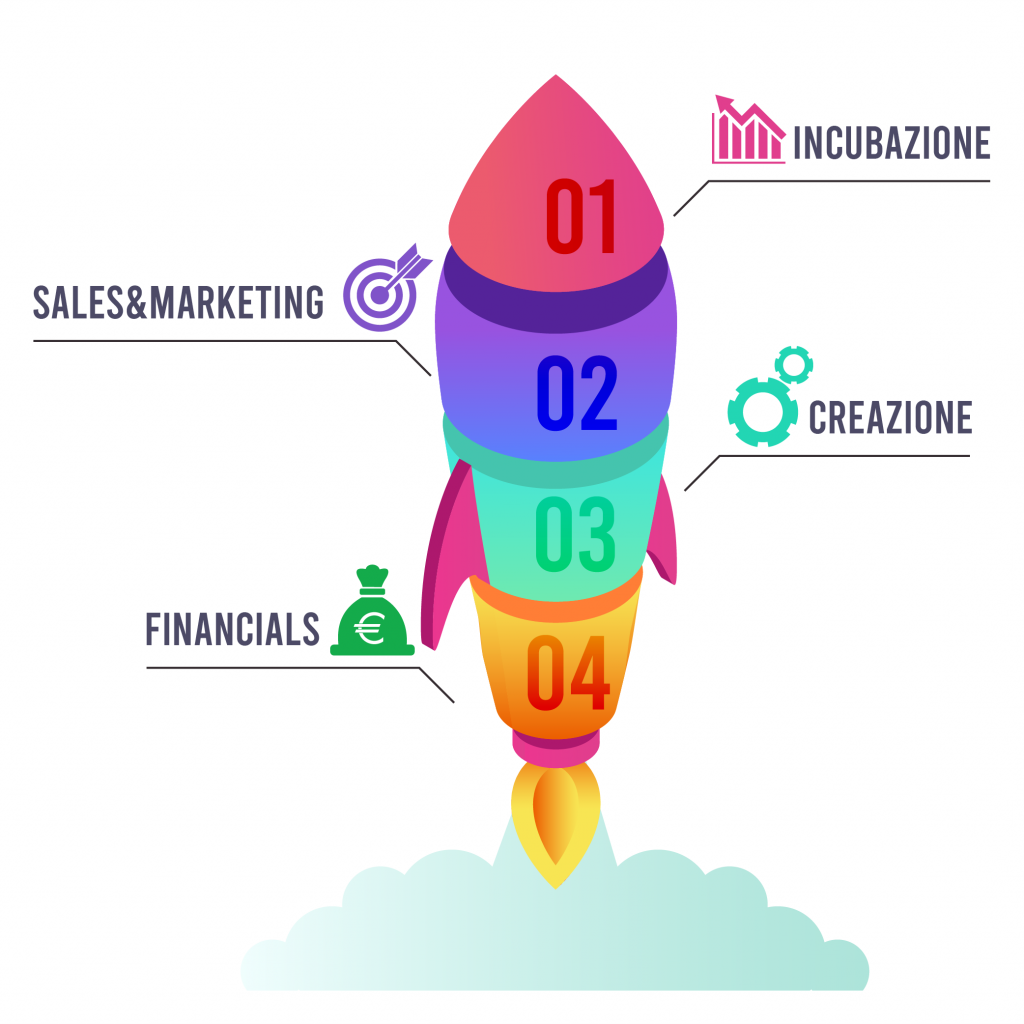 FROM IDEA TO MARKET
Does your idea have potential?
It is never too early to start working on an innovative idea.
Tell us about your idea: fill in the form and we will submit your proposal to our team
of experts for a preliminary validation.
Do it before someone else does!
We have incubated many start-ups over the years and they have developed their ideas with us in our spaces.
Aircnc
Circular Economy – Manufacturing
Green Vehicles
Green Mobility
Green Battery
Green Energy
Smart PV Wind
Green Energy
Aranea
Domotics & Interior Design
T4B
3D Geo Localized Software
Play to Trip
Travel Auctions
Peekee
Food & Beverage
E-commerce
Tamatara
3D Printing E-commerce
StartApp
Business Solutions
Floema Group
Furniture Solutions
Museyoum
Artificial Intelligence for Museums
Leenq
Artificial Intelligence
Ethicjobs
Certificazione Etica del Lavoro
Contributi Regione
Finanza Agevolata
Mylogo
Merchandising E-commerce
Edilmag
Circular Economy – Building
Slow Dinner
Food & Beverage Software
Mark & Brand Register
Copyright & Patents
Papèm
Shopping Software Solutions
Multioptic Drone
Drone Based Photogrammetry
Food Project
Food & Beverage
E-commerce
MEBlabs
Tailor Made Technologies
The Sea Opportunities
Underwater Drones
Fosforo
Business Solutions